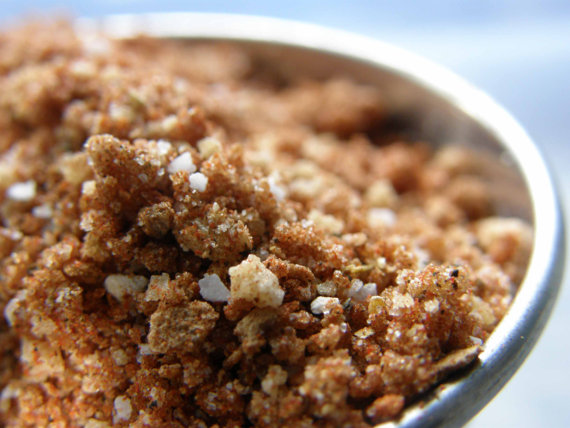 APPLE-MAPLE BBQ RUB
SKU:
Our New England Apple-Maple rub is a customer favorite as it incredibly tasty and versatile. The maple sugar we use is made right here in Western Massachusetts and it is delicious!

Ingredients include organic baked apples, locally made maple sugar, a splash of smoked Applewood salt, and other spices to help make this rub irresistible!

This smoky-sweet rub can be barbecued, oven-roasted, or used in the slow cooker. Try using it on pork, turkey, tofu and chicken.

You will receive 1- 4oz. tin of rub with your order.